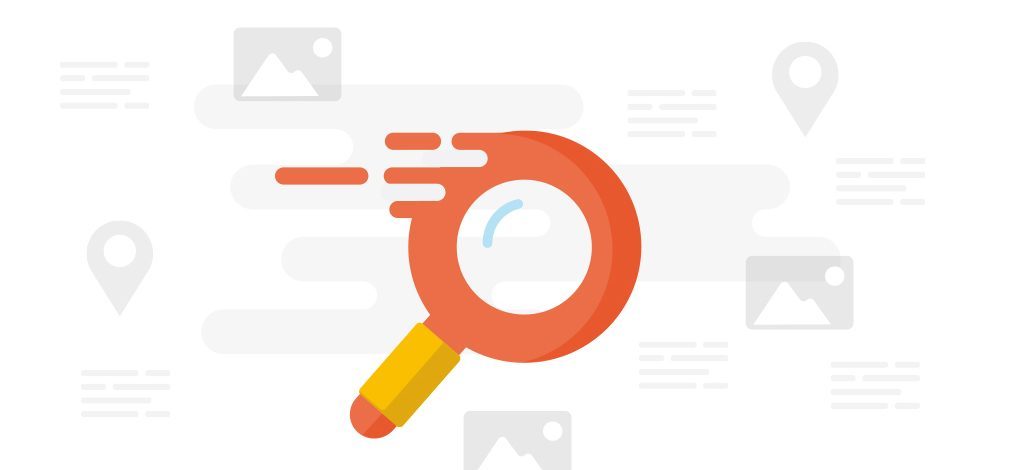 Local Search and appropriate Local SEO is important.
Here's why – 46% of all Google searches are local
Below, I will share with you the top 7 best strategies to optimise your website for local search and in fact good SEO generally.
1. Nail your keywords (the heart of good SEO)
Keyword research is very important for your SEO and therefore success online. Never assume that you know how people find you online. Sign up for a free trial with either SEMRush, MOZ or ahrefs and this will do a lot of the work for you. Yes, this will be a steep learning curve but you will uncover a lot of useful information. They all have a ton of helpful guides to get you started. Keyword volume is absolutely critical to understanding where there is search volume. Next, you need to know who's currently ranking well for these higher volume keywords. If you supply niche products and services you can benefit from a higher conversion rate with lower volume keywords. Otherwise, search out keywords that have some volume and try appending your local area to the search. This way you will see what keywords are generating the volume in local search. Once you have a good handle on your keywords you can use that information to find out who is ranking well for them and delve into how they've achieved that.
2. Complete EVERYTHING in your Google My Business account
Listing well in Google's local pack is very important for local search success. It's tempting to just enter the basic information and make a mental note to go back and finish it off later. Don't do this. Fill in everything you can as comprehensively as you can. This is the next best thing to free AdWords. The local pack sits between paid ads and organic search so a good placing here is extremely valuable. Google ranks knowledge highly so a well-written description of your business, it's products and anything else valuable, like some photo's, is a must. We'll talk about reviews below but also make sure you keep on top of any you have already. Everybody knows that things go wrong sometimes so make sure you reply constructively to any negative feedback. It's how you deal with these things that matter.
3. Put a strategy in place to get more Google reviews
Building upon point 2 above, to really nail your local SEO, you need to build trust with Google as well as your customers. There is no better way to do this than get some good reviews and bake this into your business strategy going forward. Ask any recent customers for a review and then put a strategy in place to ask all future customers too. Making this as friction-free as possible for your customers is a must. Use the tools on Pleper to help with this. You can use their Google Review Link Generator to create a short URLs to email or print on business cards along with a QR code inviting reviews. This will take your customers straight to the review card where they can rate you and leave a review very quickly.
4. Research who's ranking well in Google's local pack and check their local citations
So now you've got your Google My Business listing all done and you are getting regular reviews it's time to see who's on top. Search for your products and services online and see who's listing in the local search box. If you're not there you have some work to do. Local citations are from directories that list products and services by geography. Whitespark have a Local Citation Finder that will do all the research for you. It will list all the citations from all the people ranking well in the local pack. Once you have this information, you can spend some time listing your business on the same directories. This will likely take a while but it's time well spent. Some of the directories may charge a listing fee but before you do this, find out how valuable that link is first. Whitespark will rate each citation so only consider paying if the citation has a high rating. Alternatively, do all the free ones and wait and see how this works for you over the next few weeks or months.
5. Audit your website with a special audit tool
If you are serious about nailing your SEO yourself then you have hopefully signed up to one of the services mentioned in section 1. All of these will allow you to carry out an audit of your website in order to improve your SEO and SERPS. The audit will basically pick up anything that's suboptimal for SEO as well as anything more serious. This process can sometimes be daunting because the volume of errors can be significant. That being said, you can resolve sometimes hundreds at a time with just one simple fix. Other issues such as missing alt tags on images can just become a process of longer-term resolution. It's unlikely you will fix everything straight away, or even quickly. Don't be put off, just keep chipping away and everything you do will start to work in your favour. This will translate into better rankings over time. Be patient and don't expect miracles.
6. Fix any errors or problems on your website
The tools you are now hopefully making use of are powerful. They are also well established and as a result all have a ton of useful information with regard to understanding and fixing issues. Granted sometimes this can be technical and daunting but don't be afraid to ask for help or seek assistance from your developer here. Most of the issues are going to be one-off fixes or issues that you can avoid in future with your new found knowledge. The best SEO involves diligent attention to detail and the ticking of many many boxes. Over time, like anything in life, this diligence will pay off, in this case, with better rankings.
7. Write expert content and share it as much as you can
Now that you've done all the groundwork to ensure that your website is on a firm base, it's time to think about content. If you have fixed all the issues with your website and it's diligently optimised for local search, content becomes the next critical factor. Google, and just people on the Internet generally, value good content. Chances are that you are an expert in what you do. Share this information and you will be rewarded. You don't need to give away your trade secrets or anything but remember that most of what everybody knows can be found on the internet somewhere anyway. Sharing advice and specialist knowledge will be rewarded with online interest, sharing and ultimately better rankings from Google. Share your content everywhere that you are likely to have an audience and over time you will see traffic increase. This will build your standing with Google and any online followers you have. Don't try and substitute quality with quantity though. Make your content useful, unique and engaging. Like all things SEO, don't expect instant results. Work hard at this aspect and good things can happen quickly but chances are you will need to be generating good content for a while before you start to see great things happen. Stick with it though because your patience will be rewarded eventually.
Summary
So that wraps up this article. I hope you found it useful. If you would like any help or assistance with website design, website development or Search Engine Optimisation please get in touch. We are based in Eastleigh in Hampshire in the UK so if you are in the Southampton or general Hampshire area you are more than welcome to come in and see us. We'd love to talk through your online business needs in person. We will be happy to suggest solutions perfectly tailored to your needs.
If you enjoyed the article, found it useful or have any questions or comments, please get in touch below and we'll get back to you.