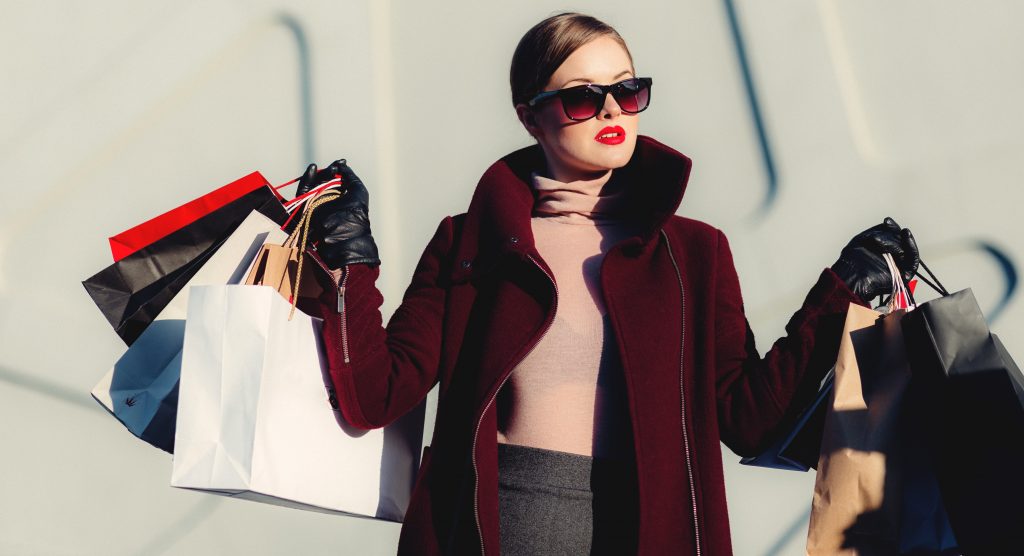 The 24th November is right around the corner, so if you haven't started to plan your Black Friday marketing campaign yet, you'd better start now. The biggest event in retail is here in a couple of weeks, so now's the time to make sure you really satisfy your customers on Black Friday, even if you are a small commerce business.
If you are not quite sure how to start creating a successful Black Friday marketing campaign, we've got some tips which can guide you through the process.
Revise the data from previous year
Revise what you did last year. Check which promotions worked well, which products made the biggest profit and which keywords were the most searched for. Were your customers mostly women? Or teens? Avid golfers? Whoever your target market is, make sure you specifically target them in your Black Friday marketing campaign.
Google Analytics is a great tool for measuring your website's performance, and the standard version is free for businesses to use. Speak to one of our digital marketing specialists to find out more about how Google Analytics can help your business.
Email Marketing Campaigns
Get your Black Friday email marketing campaigns ready. People will receive hundreds of emails during the build-up to and on Black Friday so you have to make sure your email stands out. Make it clear and catchy.
Subject lines – try to think of a subject line that will capture the recipient's attention. This has to reflect the content of your email. If you are sending out an email about the new HP printers being half priced you don't want to say 'Win the brand new iPhone 8' just to encourage people to click on it. Information like this is spam, and will encourage people to unsubscribe. Make sure the information you are sharing is relevant and beneficial to the recipient and add some creativity.
Use personalisation – people like to see they are valued customers. If John keeps buying protein shakes every month, let him know when they are on offer.
Email doesn't have to be just plain text – the era of plain text emails is over. You can now get creative and make your emails engaging. For example, use GIFs – they are a great way to engage with customers.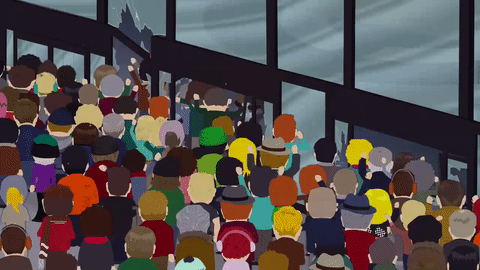 Social Media
Companies use social media to boost brand awareness and communicate with customers. Make sure your social media content is rich. Whatever promotion you send out in an email campaign, don't forget to share it on social media too. All of these different avenues come together to form a cohesive marketing campaign, which delivers a clear and consistent message.
Many companies have now connected their e-commerce stores to their social media accounts, encouraging customers to share your products and services, helping to boost brand awareness and advertise your business.
Invest more in ads
Many purchases on your website will come from a search on Google, so it's important to make yourself more visible around Black Friday.
If you're not using it yourself, you've probably at least heard of PPC, paid search or Google AdWords. They're the results at the top of Google with the little green 'ad' next to them. PPC is a great way to get your business in front of your potential customers. Make your ads pop up after people search for products similar to yours and enable your ads to reach out to more people. You can target people in certain cities or regions, or even up to a certain distance from your store. What's more, you only pay once they actually click on your ad.
You can also advertise on social media. For example, if you've got a number of customers following you on Facebook and Twitter, make sure you boost your posts to reach more people. You don't have to spend a fortune, even a small amount like £50 can get you thousands of impressions! You can be in total control of your advertising by choosing how much you want to spend and how long you want the campaign to last for.
Make sure your website is ready for Black Friday
According to IMRG, the UK's industry association for e-retail, online spend on Black Friday 2016 was £1.23bn which was 12.2% more than in 2015. More people shopped online than in stores which means that your website has to be ready to handle a lot of traffic. Some tips on how to prepare for high traffic:
Cache your website content
The content on your website can be either static or dynamic. Static content is cacheable and dynamic content is uncacheable. Make sure you cache everything you can. Images, CSS, JavaScript or large objects like downloads have an impact on the speed of your website if they are not cached.
No more error messaging
If your customers are in the middle of purchasing products and the page is taking a while to load, they certainly don't want to see 'an error message' popping up! This will convey a negative site experience, and potentially put them off making the purchase altogether. Instead, think about how could you make the waiting time a bit less painful. For example, you could use a gif that appears while the page loads – if it's something funny they might not even realise they are waiting slightly longer than usual.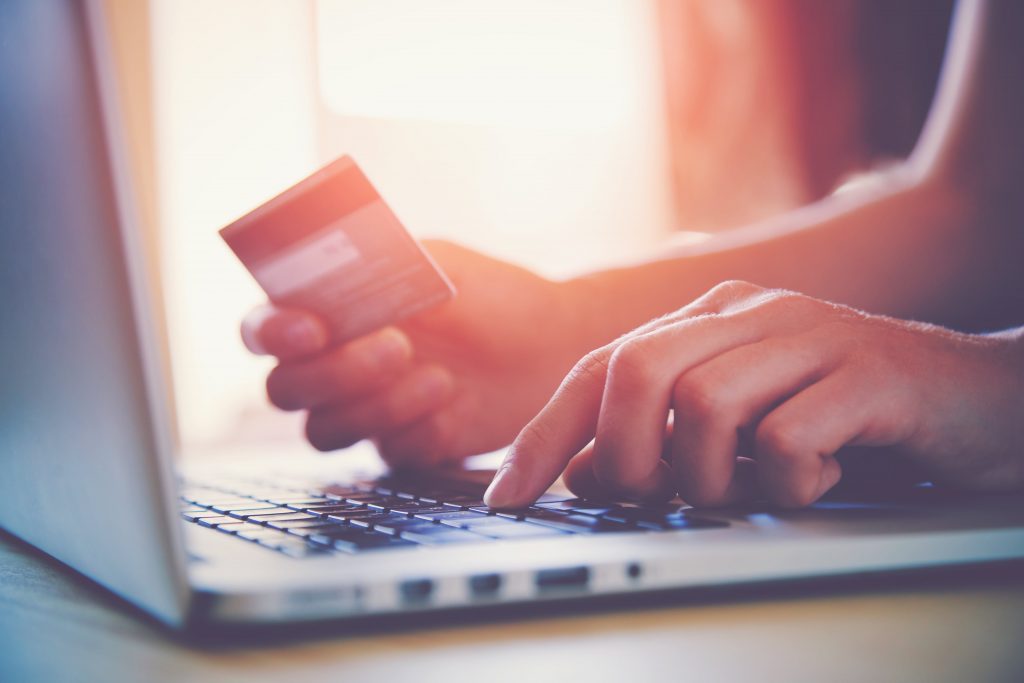 Mobile responsiveness is key
More people are switching laptops for phones or tables. Shopping on a smartphone is very convenient and quick. However, there are some companies that still haven't optimised their websites for mobiles. Make sure your customers have a chance to shop faster, make your website fully responsive this holiday season!
Make it longer than a day
Although Black Friday is a one-day event, the past few years showed that companies were offering discounted products longer than that. Customers now expect to see sales from the beginning of the week. Last year data from the UK's industry association for e-retail IMRG shows that £6.45bn was spent over the Black Friday peak period (Monday 21 – Monday 28 November 2016). This doesn't mean you should put your whole store on sale for a week, but do think about it strategically – maybe start the week off with 10% off Monday, 20% off Tuesday leading to a big sale on Friday.
Smooth returns
It's happened to all of us. You really want to buy something but as soon as you do, you are not that sure anymore and simply want to return it. Especially during Black Friday, people will often purchase items based on their price and then regret their decision. Make sure the process of returning items is as smooth as the buying process.
Also, don't forget that your return policy has to be in a visible place on your site. Consider placing it not only in your terms and conditions, but also under the product description or in the shopping cart.
Last but not least – don't forget about your employees
Events like Black Friday and the Christmas period can be very stressful for employees. Showing them appreciation doesn't have to cost a fortune. Bring some snacks and drinks at the end of the day and let them know you wouldn't be able to do this without them – it's the little things that count!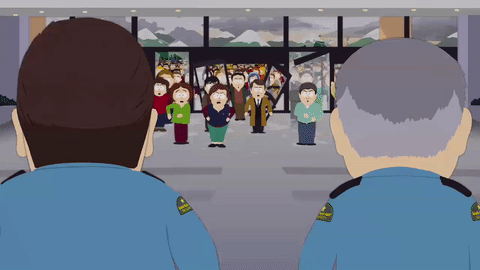 If you need some help with creating your Black Friday marketing campaign, make sure you Contact Us today.