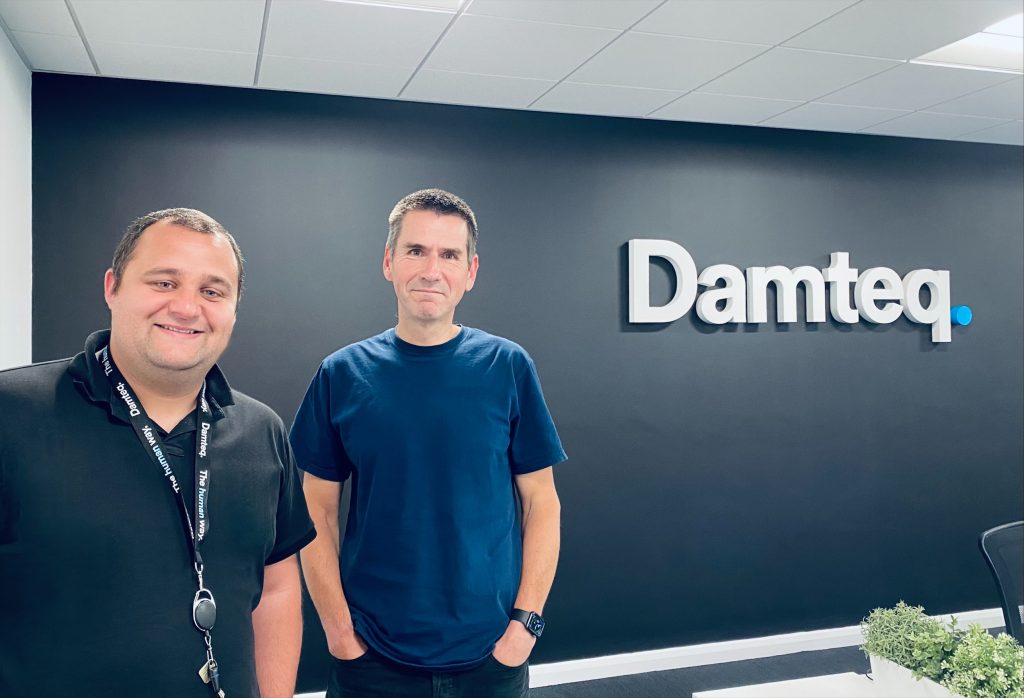 Posted on September 16, 2021 by Stewart Liesnham
Web-Feet are excited to announce our strategic business partnership with full-service digital growth agency, Damteq.

We are thrilled to be partnering with another experienced, established and recognised agency in Hampshire. Damteq are growth-focused experts in our industry, offering a full range of digital services with their people-first approach.
Web-Feet have been looking for strategic ways to expand our range of services and depth of talent since 2019. With such a diverse and ever-expanding marketplace for services in the digital space, we knew that a partnership with another agency could complement the services we already offered.
In early 2020, we met with Damteq for the first time. From our first conversation with Managing Director and Founder, Adam Smith, we felt that we had found the perfect partner. Damteq's humanistic and honest approach to business aligns with our own values and it was clear that a strategic partnership would benefit all involved.
Since then, we have both had to navigate the pandemic and decided to delay our partnership. Web-Feet are now proud and excited to say that we have completed the groundwork and will now commence working closely together.
Stewart Liesnham, General Manager of Web-Feet said: "As a business, Web-Feet have always aimed to provide an exceptional level of service to our clients. We wanted to find an agency that shares our values and has the in-house resources and experience to really support our client base with extra services and ongoing growth strategies. When we started discussions with Damteq we immediately felt that we'd found the perfect partner. We are really excited to officially start our strategic partnership and extend our service offering to our well-established clients."
Our partnership with Damteq will allow us to expand our range of services for our clients and give us access to a broader pool of digital talent, with experts in every niche and speciality.
Essentially, not much will change with regard to our existing services and points of contact. The core team at Web-Feet remains very much the same. What we will be doing is reaching out to you all to explore new and exciting opportunities together.
Adam Smith, founder of Damteq said: "Over the years we have worked extremely hard on growing our brand to become a thriving people-first growth agency. Our strategic partnership with Web-Feet is an exciting opportunity that will help strengthen every area of both businesses. We look forward to being able to offer our growing range of innovative digital solutions to Web-Feet's clients. This partnership is only the beginning of our growth strategy over the coming years.
Our whole team is excited about the opportunities the partnership will bring and are grateful for the chance to onboard an experienced local agency to the Damteq family."