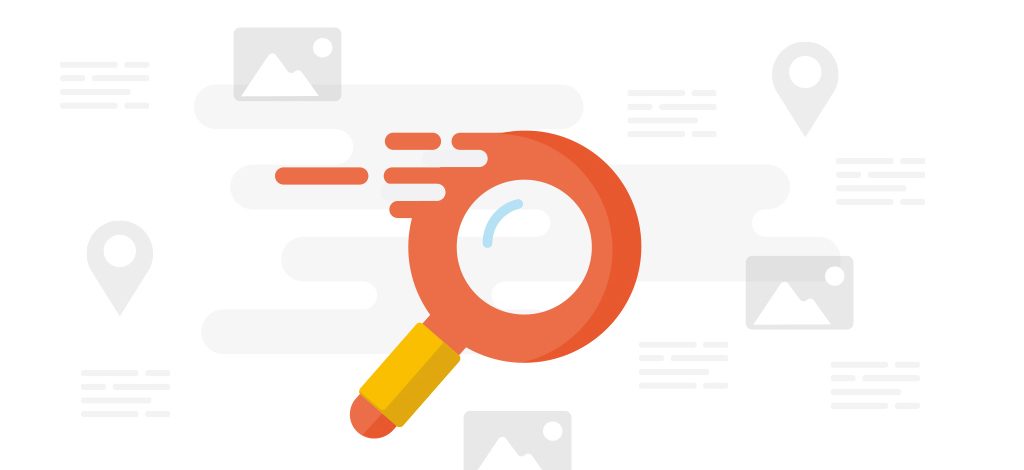 Search Marketing – What Does it all Mean?
Online search is simply connecting searchers with the most relevant information online. Search marketing is about making yourself as visible as possible to the people searching for the products, services and information that you provide. Here's a breakdown of the most popular search engines in the UK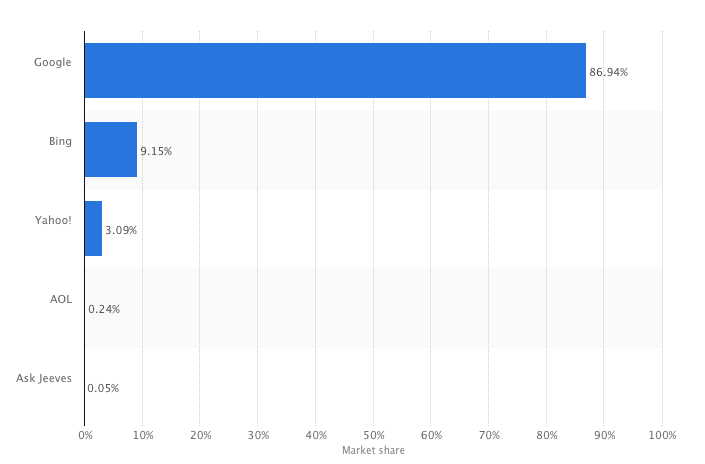 As you can see, Google still dominates search in the UK. Whilst that suggests you should spend most of your time and effort focussing on Google, there may also be some opportunities with Bing and Yahoo!
"It's estimated that more than 90% of online experiences start with a search engine." – Econsultancy
Organic vs Paid
Organic search is often referred to as 'free' because there is no direct cost involved on a per click basis, unlike paid search. That's not to say that you don't need to budget for SEO (Search Engine Optimisation), far from it. A marketing or SEO work plan will need long term investment in many areas such as technical site optimisation, content marketing, copywriting and link-building. The main objective is to optimise your website in a way that makes it more attractive to the search engines. Paid search on the other hand requires research and in some cases trial and error to yield the best results. Paid search is more predictable and controllable and can yield immediate and specific results. A long term marketing strategy would incorporate both channels.
Benefits of Search Marketing
Essentially, search marketing, both paid and organic, is focussed on attracting new and returning visitors to your website. You may be trying to generate leads, make sales or simply have other online marketing objectives. It's really important to remember that bringing traffic to a website doesn't guarantee success. The two key deliverables here are brining in the right traffic and then ensuring that once your searchers arrive, you are able to give them what they are looking for and meet their expectations.
How to hire an SEO
If you want to learn more about what makes a good SEO and how to choose a digital marketing company to work with – here's a great video from Google Webmasters that we think you will find very useful
If you would like to learn more about search and digital marketing, please don't hesitate to get in touch.