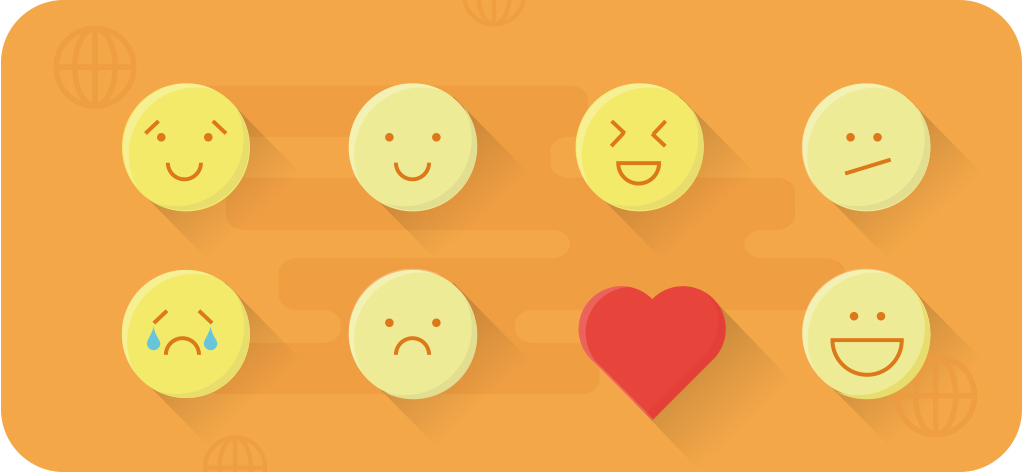 We all ❤ emojis.
Whether they're used in texts tweets or adding a bit of magic to our Instagram posts, emojis are everybody's favourite messaging trend. According to the Telegraph, they're the fastest growing language in history in the UK.
Their growth in popularity is driven by our love for emojis and the emotions they evoke.
But beyond their novelty purposes, can emojis help mobile marketers engage with users?
Earlier this year, the mobile marketing wizards at Leanplum released a new Mobile Marketing Trends report, confirming the effectiveness of emoji push notifications in mobile communications.
According to this report, emojis have become a mobile marketer's best friend.
In addition to revealing the 25 most powerful emojis, Leanplum's report includes many interesting finds. Their report unpicks how deep our obsession with emojis runs, providing organisations with the blueprint for better engagement their users through emojis.
Emojis lift 🏋 push notifications open by 85%
Leanplum found that whilst text-only push notifications had an open rate of 2.44, emoji push notifications had an open rate of 4.51. This is a significant increase, demonstrating that emojis are a powerful tool for engagement.
This is great news for mobile marketers. Push notifications can engage both new and old app users, and luring them back in and increasing your app retention rates. Be smart with mobile marketing – add an emoji to your push notification and you might engage twice as many users.
Emoji usage increased 163% in 2016 🔥
According to the report, emoji usage rose 163% between 2015 and 2016, with 3,864 push campaigns using emoji communications last year.
As emoji usage took off, organisations embraced the trend, with Facebook's 'like' button now incorporating emoji reactions. Once only used in text messaging, emojis have become a critical component of brand engagement across multiple media platforms.
As a result, the library of emojis used by digital marketers increased by 10%.
This is perhaps not surprising, considering the hundreds of new emojis that were added in February last year. These new emojis, including new options for genders, race and family, make it easier for us to find one we can relate to. More personalisation = more engagement. It's simple.
Emojis perform better than images 📸
Emojis are a great way to harness visual power where space is limited. But don't images do the same?
Apparently not.
According to Leanplum's study, emojis outperform images in push notifications by 9%.
This may be because the brain recognises emojis not as text but as nonverbal communication, and as a result they are processed as emotions, not text. For example, we interpret 😂 and 😍 on an emotional level, not as a picture.
Emojis are fun, relatable and personalised, allowing customers to form an emotional connection with a brand. As Leanplum's study demonstrates, content that resonates on an emotional level can help you drive more ROI in your apps. This is why emojis are a powerful tool for marketers, and why they perform better than images.
App Store engagement 💍 is rising
Great news for marketers – in the past two years, App Store revenue has increased by 85%, and time spent in apps has increased by 95%.
As App Store engagement rises, so does the opportunity for marketers to engage with users using emoji push notifications. Not only are mobile users are becoming more invested in apps, but when an app delivers personalised and creative content, users respond by engaging with the app.
As a result, mobile marketers are becoming smarter about sending personalised communications through emoji push notifications.
This report confirms that emoji push notifications are a great tool for engaging users, leading to higher app usage and retention, loyalty and conversions.
If you're thinking about developing an app for your business, or want to know more about the mobile marketing services we can offer, then get in touch with Web-Feet. 👣