Even if you're already running a PPC campgain, display ads can be an extremely powerful and lucrative addition to your advertising strategy. The rich, engaging formats available will be much more eye-catching to your customers, and you can be sure to only target the most engaged audience.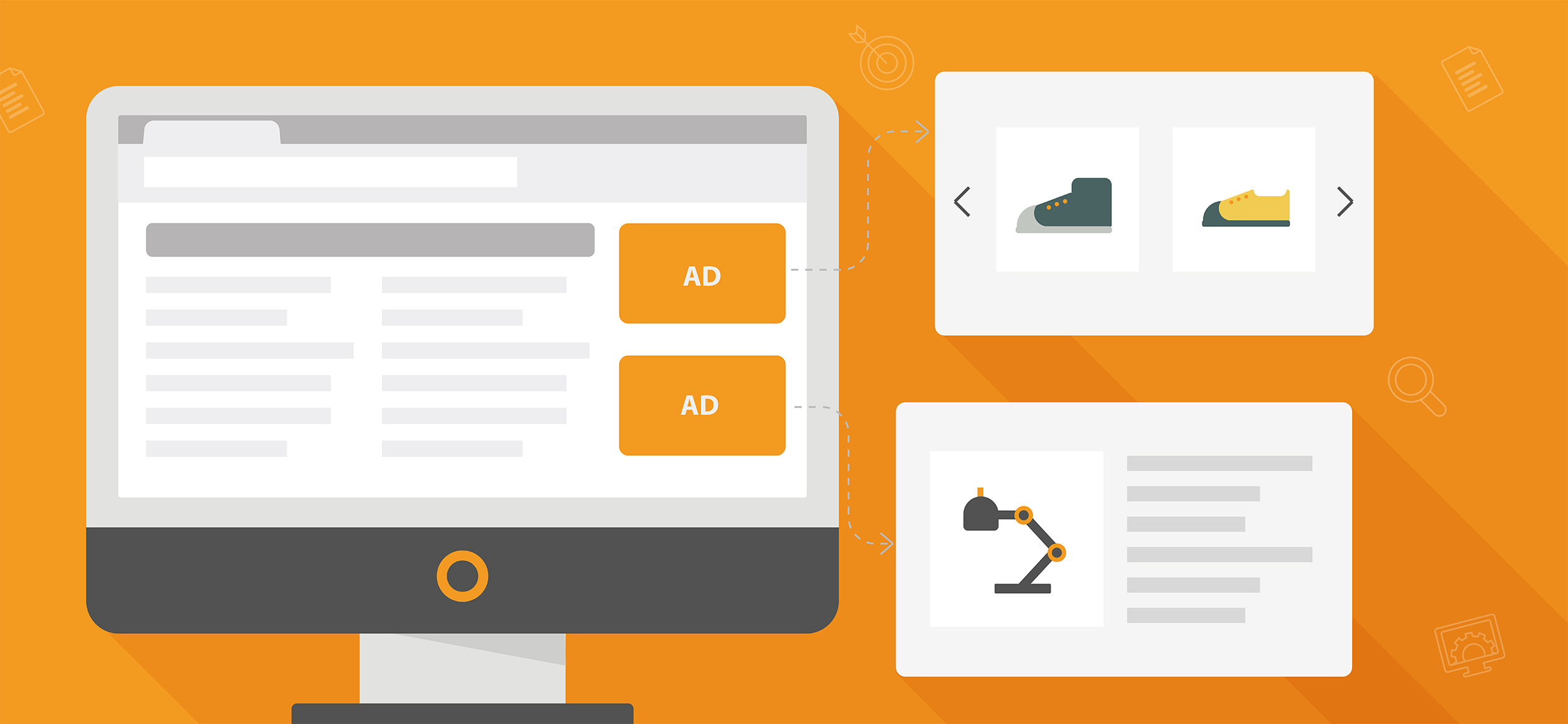 What is Display Advertising?
To put it simply, display advertising is advertising on websites or other digital platforms. Unlike text-based ads, display ads are larger and contain much more visual content. This makes the adverts much more eye catching and helps deliver brand messages to consumers.
Display ads can include a wide variety of formats, including:
Images
Rich Media (including animation and interactive elements)
Videos
This means you have the potential to create bold, visually appealing adverts that will grab a consumer's attention, and direct them to your business.

---
Where can Display Ads be used?
If you've been browsing the web, it's almost certain you've come across a display ad. They're most commonly used as banners on websites, usually in a sidebar or below the content. Banner ads can be created in a huge variety of sizes to fit different parts of a website or even to fit on specific platforms. For example, you might have a tall and narrow ad to fit in a website's sidebar, and a short but wide ad to fit below a blog post. Video adverts are also becoming increasingly popular – sometimes used on websites, but most commonly used on video sharing sites like YouTube. These often come in the form of 30 second adverts that you have to watch before seeing your chosen video.

---
Why should you use Display Ads?
Display advertising is an extremely powerful and widely used method to spread your brand message and drive traffic to your site. A good campaign can be extremely successful and lucrative, generating a huge return on investment when done correctly. For example, Magoosh Online Test Prep spent $11,000 on a display ad campaign – which may seem like quite a lot – but this generated almost $60,000 of revenue – a 486% return on investment!
Display Ads are Captivating
While text ads achieve their purpose very well, they are not always particularly eye-catching. Display ads are quite the opposite – they're rich, bold and engaging. Large images, interactive content, animation, or even videos are a fantastic way to grab a customer's attention, encouraging more people to click on your ads and visit your site.
Reach your Target Audience
Display advertisements are very aware of their context, and are dynamically served to ensure they are only placed alongside the most relevant content. For example, a user may read an article on a subject related to your business, then see a banner for your company. This makes the chances of your ad getting seen and clicked on much higher. Furthermore, your advertising budget is only being spent on connecting with your target audience. You'll get the highest possible return on your investment and reach your target audience.
Connect with the whole world
If you need them to, display ads can offer significant global coverage. Ad networks (such as the Google Display Network) serve ads all over the world, in a huge variety of apps and platforms. Tgus ensures your brand has a huge reach, connecting with your target audience all around the world.
Track your adverts
As with nearly all types of online advertising, you can track your display ad campaigns in minute detail. You can easily see the number of times your ads are clicked and access other valuable insights. This allows you to monitor an ad's performance and tweak your campaign if necessary in order to maximise your return on investment.
---
If you're thinking about starting a Display Ad or PPC campaign, please read more about our services or contact us today.