Firstly I have to start by saying a massive thank you to everyone at Web-Feet for being so supportive and encouraging me on my ride for Prostate Cancer UK.
Aside from their very generous donation for Prostate Cancer UK, their words of encouragement and genuine interest in how my training plans are going is really motivating.
So since committing to undertaking this epic challenge of cycling 145 miles in just two days from the Olympic Stadium in London to the Ajax Arena in Amsterdam, with over 400 hardy (maybe a little mad!!) riders, how has my training and preparation gone so far?
Let me start with some of my training stats:
In January, I trained for 19hrs and completed 218 miles

In February, I trained for 15hrs and completed 139 miles

In March, I trained for 15hrs and completed 145 miles
A total of 49 hours of training, completing 502 miles.
502 miles is the equivalent of me riding from the Web Feet offices in Chandlers Ford to Dundee in Scotland!
Now I am fairly inexperienced road cyclist, although I have been a very enthusiastic mountain biker for about 8 years.
So I am learning new things and having new experiences each time I ride my road bike. From what clothing to wear, to planning routes, to eating properly both before and during long rides etc.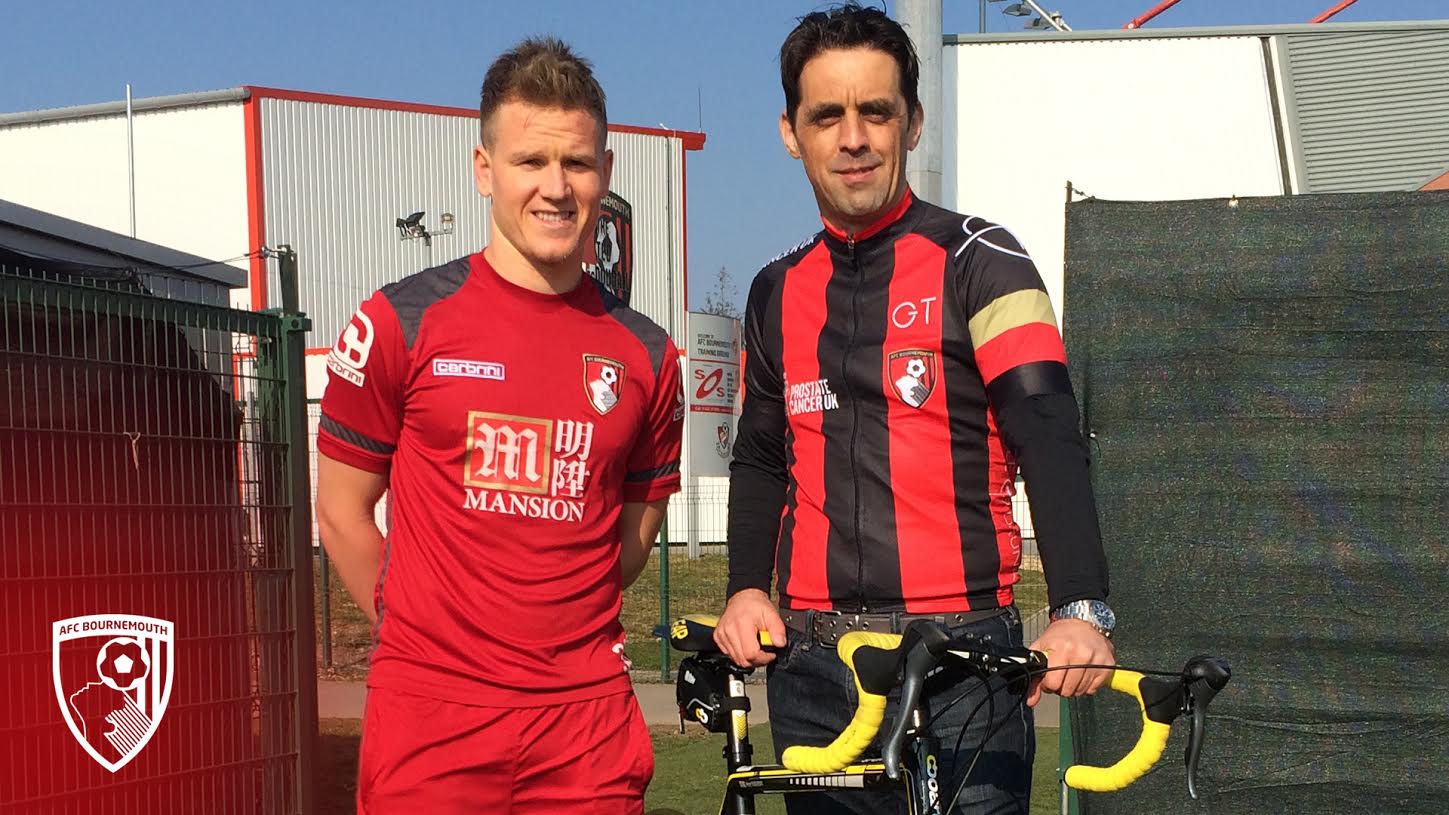 With the start of British summer time, my training schedule and plan will become a little easier. With after-work, training rides now an option or possibility. The weather conditions for my training rides in January and February were more than a little challenging at times with the wind, rain and cold weather, sometimes even all three at the same time!
Additionally, the coverage and support that I am receiving from AFC Bournemouth and Prostate Cancer UK are simply amazing. I have created a blog, which I endeavour to update with events, happenings and stories most days. You can view the blog at http://londontoamsterdamcharitybikeride.blogspot.co.uk/
Most importantly the fund raising has gone amazingly well and far exceeded my expectations. At the end of March, I've raised £1,510 for Prostate Cancer UK.
A massive thank you to everyone who has so kindly donated and supported me. You've been brilliant.
If you wish to donate please visit my Just Giving page https://www.justgiving.com/Gary-Trudgett
Finally, I thought I share some numbers with you…..
150

– days between starting my training on 1st January and departing for London to Amsterdam on the 3

rd

June 2016

42

– the most miles I have ridden in a single training ride

1510

– the total amount of pounds I have raised so far in sponsorship

2177

– the number of views my blog has received

502

– total amount of training miles I completed in January, February and March

45

– the age I will be on the start line in June, as my birthday's a week before

32

– the ratio of my bike's gear cassette that I upgraded to make hill climbs a little easier

30

– the shirt number of AFC Bournemouth player Matt Ritchie who is supporting and endorsing the ride

73

– the total number of blog posts I have written so far on my blog

1

– the number of crashes I've had whilst training

3

– items of bespoke cycling kit from the amazing people at SaddleDrunk made for me