Twitter has just made its Conversational Ads available for all advertisers to use and has recently released a new ad format – called an Instant Unlock Card. These are designed to increase user interaction and engagement for your brand by giving people a piece of exclusive content in return for tweeting with your hashtag. It's a powerful way to boost your brand awareness, and early tests have already proved successful.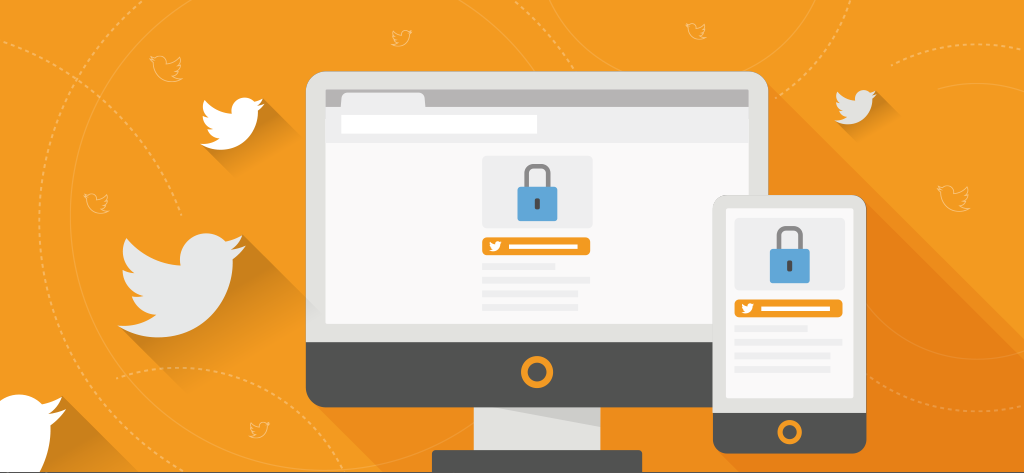 Conversational ads contain compelling images or videos that include call-to-action buttons with customizable hashtags, designed to drive more conversation between businesses and Twitter users. Instant Unlock Card ads build on this by giving users a stronger incentive to tweet about your brand. In return for a tweet with your hashtag, you offer users access to exclusive content – such as a trailer, recipe or interview. Every time someone tweets with your hashtag, your brand awareness is increased and your message is spread around the world.
---
How it works
1). Promote an exclusive piece of content
You create a unique image or video that people will want to see, such as an exclusive trailer, recipe or interview. This shows up as a promoted tweet in people's Twitter feeds.
2). People tweet your message
In order to access your exclusive content, people have to post a tweet including your chosen hashtag – spreading your brand message across the world.
3). Your content is unlocked
After posting a tweet with your hashtag, the content is unlocked, allowing the user to enjoy it.
Now Available! Engage w/ customers using Conversational Ads & the new Instant Unlock Card. https://t.co/NoRREule5Z pic.twitter.com/aFlMvgtbh8

— Twitter Advertising (@TwitterAds) August 4, 2016
---
Does it work?
The short answer is yes – Instant Unlock Card ads are a powerful way for advertisers to expand their online presence, encouraging users to promote and share a brand's message in return for a reward. Twitter's beta tests gave brands an average 34% earned media rate, which means for every 100 paid impressions they received 34 for free thanks to people sharing the hashtag – offering good value for money and a good return on investment.
The Twitter Ads dashboard has also been updated, including lots of engagement metrics and statistics on the impressions generated from these new ad formats.
---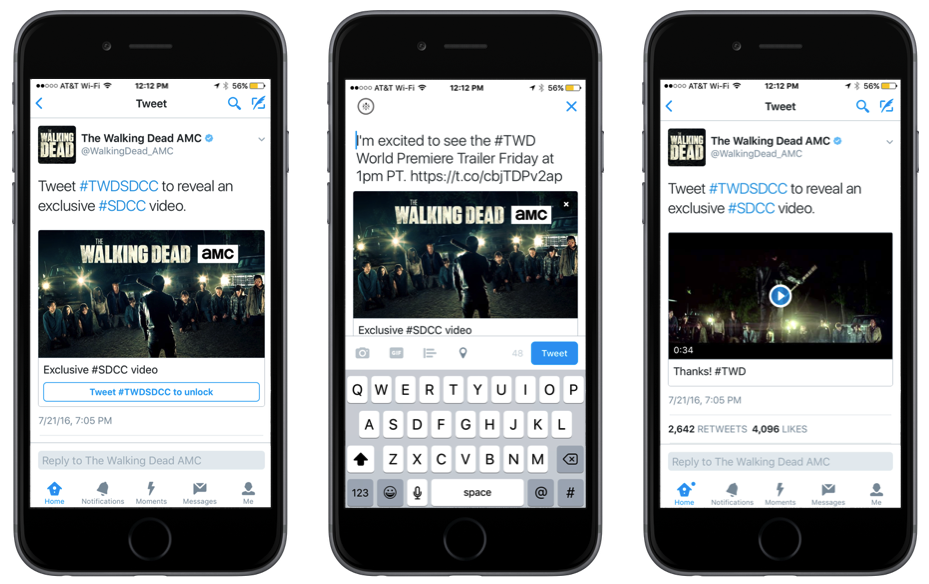 AMC used an Instant Unlock Card ad during Comic-Con to start
conversations about its hit show, The Walking Dead, by offering
their passionate fanbase a world premiere of an exclusive trailer.
---
For more information, read Twitter's full announcement.
If you'd like to boost conversation about your brand, contact us for help running a Twitter advertising campaign or for more information on how to take advantage of the new Instant Unlock Card ads.