Google has been gradually shifting its various services straight into its search results for easy access. Google has now introduced its dedicated URL submission feature, which can be found directly in the core Google search results page.
The tech giant has updated Search to include an easy-to-access URL submission form, which can easily be found anytime you search for 'Submit URL to Google.'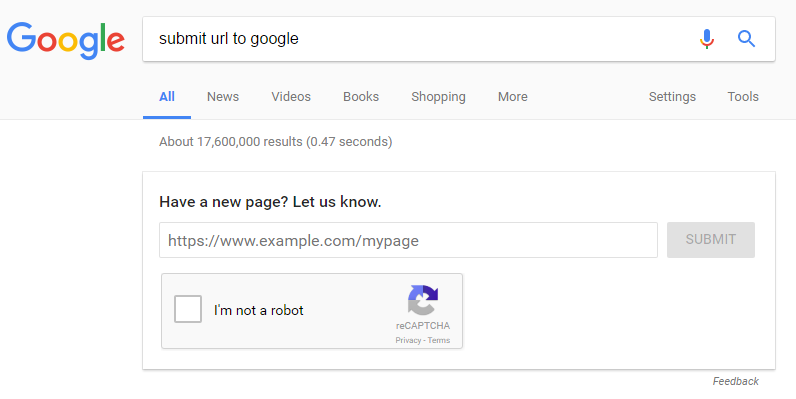 This latest addition works just like the regular Search Console submission form but enables easier and quicker URL submission to Google's index. It's a smart interactive tool that's been placed in the most convenient location.
To submit a link, all you need to do is fill in the blank space with you page you want to index and complete the 'I'm not a robot' reCAPTCHA safety feature.
Google will then review the page and decide whether they want to index the URL so other people can easily find it in their search results. This doesn't necessarily mean your URL will be listed or included in Google's rankings, but it makes getting noticed by Google that little bit easier.