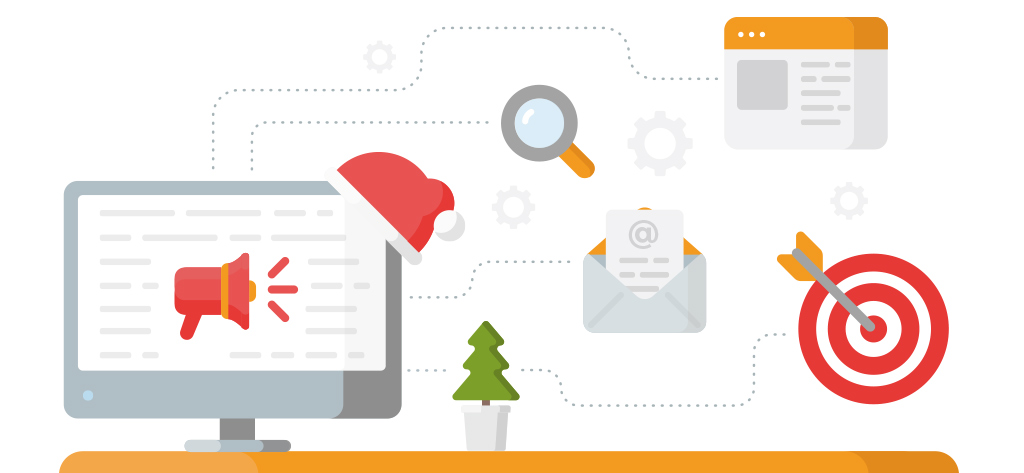 It may seem a little early to start talking about Christmas and the holiday season – but it's the perfect time to consider the benefits of a seasonal marketing strategy for your business. Christmas and Halloween products are starting to arrive in shops, and it won't be long before people start getting into the holiday spirit. Utilise a seasonal marketing strategy to take full advantage of the seasonal trends – helping to boost sales for your business and obtain high rankings for seasonal search terms.
Although SEO is generally a long-term marketing tool, gearing up for Christmas and optimising for winter-related keywords can help pull in more traffic for your site and generate more sales for your business. Any business will have a natural gain or decline of sales over the holiday season, and a good seasonal marketing strategy is the perfect way to encourage or counteract this effect.
---
Optimising Keywords
Tailoring your site's keywords for winter-related and seasonal terms can give your SEO a good short-term boost. These keywords become highly relevant during the holiday season, and there tends to be less competition surrounding them – giving you the edge over other sites who aren't using seasonal marketing. The only downside with seasonal keywords is that you won't be completely focused on your stronger, long-term keywords which are relevant all year long – but the benefits of seasonal marketing, although only short-term, are often well worth the risk.
It's also worth bearing in mind that any SEO strategy takes time to be effective. If you intend to dominate the Christmas search results, now is the perfect time to start your seasonal marketing stragety – giving you plenty of time to map out your plan for the season and allow your keywords to gain high rankings.
---
Holiday Shopping
Like shopping for gifts in the real world, internet shopping becomes more popular than ever over the holiday season – 80% of people buy Christmas gifts online. You'll see customers who buy everything months in advance and others who leave it until the last possible minute – and you can target both types of shopper with your seasonal strategy. Good seasonal SEO or an advertising campaigns (don't forget spreading the word on social media) can quickly help attract more customers to your eCommerce store and drive more sales of your products, especially if you offer a special offer for the holiday season. Whether you want to reach early bird, last-minute, or even belated post-Christmas shoppers, you have to prepare your campaign early and set up specific strategies that allow you to reach people with a wide spectrum of shopping behaviors and schedules.
---
Email Marketing
The holiday season is also the perfect time for a winter-related email campaign. These are the perfect place to advertise your products and inform customers about special offers, driving more clicks onto your site and boosting sales. 70% of shoppers learn about Christmas promotions via email – so you can also justify sending out emails at a higher frequency. Make sure your emails are timely and relevant, and remember that Christmas is a great time to add value and discuss what differentiates you from your competition – be it customer service, wish lists or return periods.
---
Tips for Success
Plan effectively.
Before you commit to a seasonal marketing strategy, double check how important it is for your business and try to judge your competition. If nobody else is optimising for the holiday season, you'll be in the clear to easily achieve high rankings.
Start your seasonal marketing campaign early.
You can target early-bird Christmas shoppers and give your SEO time to become as effective as possible.
Don't forget about your main SEO strategy.
Seasonal SEO should only be an addition to your primary strategy. Although you may have to focus on different keywords, don't forget about your main strategy all together – or you'll lose some of your important long-term rankings.
Make reusable content.
To save time and money in the future, create a range of seasonal content which can be reused.
Don't overload users.
The holiday season may be approaching – but don't suddenly switch over to 100% seasonal content. Cycle it in and out with your normal marketing content and social posts, otherwise you'll quickly use up all of your content and customers will get bored or frustrated by the lack of diversity.
---
If you'd like to discuss a seasonal marketing strategy for your business, contact us today.