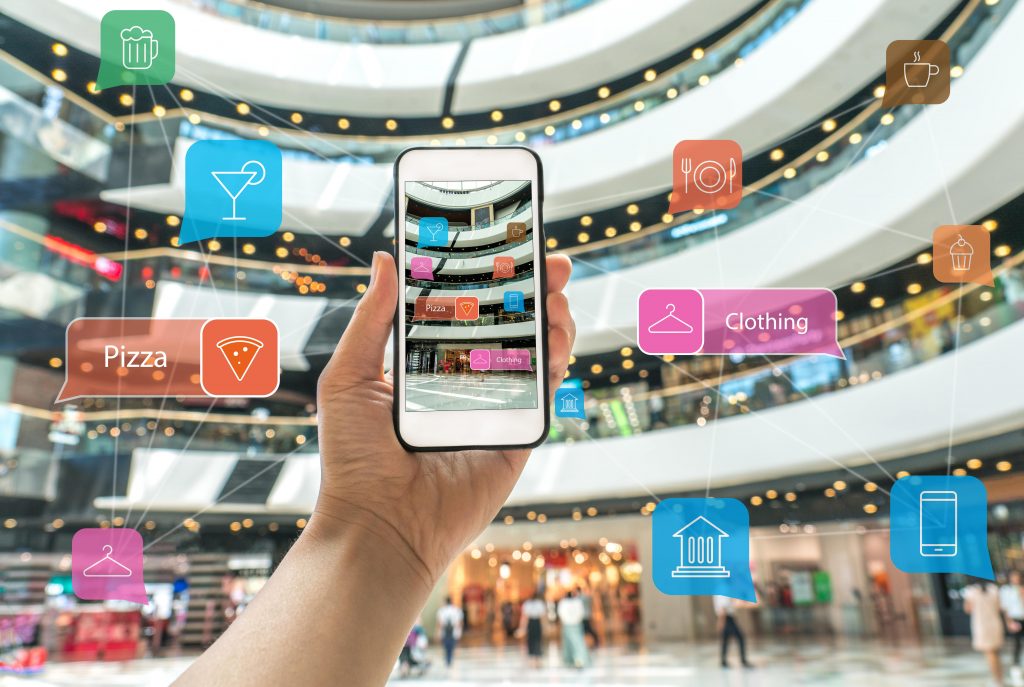 On average, we check our phones a whopping 150 times a day. This offers a huge number of opportunities for savvy marketers to target us with products.
Marketers know that providing personalised content to end users is critical to increase engagement. We are constantly bombarded with information, which makes filtering what's important or relevant to us hard. One thing's for certain – users will engage with content much better when this is done for them.
This concept isn't new and is used increasingly in end user communications. However, what's been missing in the past is the physical or location based element to this puzzle. Many websites contain lots of useful information but filtering through this to get to the information you need – especially on a mobile device – is often cumbersome and frustrating.
Bluetooth beacons solve this problem.
Beacons broadcast content that is specific to a physical location. This means that end users get access to what's relevant and useful to them specific to wherever they may be – whether they're at an airport, in a hotel, at a tourist location or a shop. Considering 'near-me' searches have doubled in the last year, the location specific content has become more important now than ever. It's expected that 70% of retail companies will use beacons over the next 5 years.
Take a minute to think about the possibilities that beacons offer and you'll realise powerful this concept is – to be notified of location specific content. Imagine standing outside a famous landmark and receiving a notification on your smartphone, alerting you to a nearby cafe along with a 25% discount – you'd probably swing by and purchase something, wouldn't you? Offers, maps, and other important information can be all broadcasted via Bluetooth beacons, making the possibilities endless.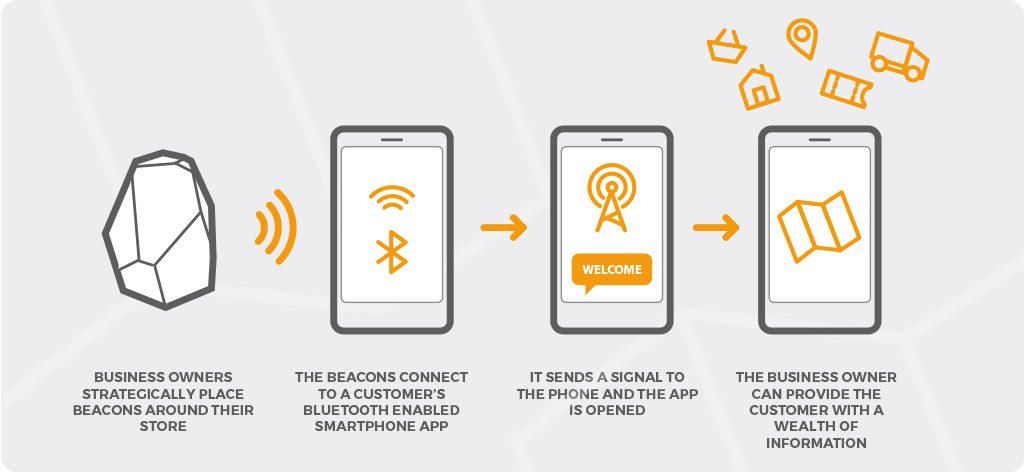 These beacons enable you to create micro-moments with your customers: these are critical touch points within the consumer journey which, when added together ultimately determine how that journey ends. Micro-moments are all about anticipating your customers needs in a specific physical location, and taking action to provide them with the information they need. Do they need directions? Tourist information?
All the technology exists today to make these location specific micro-moments possible, but it can be hard to know where to start.
This is where Coaster CMS comes in.
Coaster CMS is a next generation, beacon enabled Content Management System. It has been built from the ground up to make the management of content easy for the website owner. It's beacon enabled with support for both Kontakt and Estimote beacons, and has innovative features that make it the perfect platform to build both static and location based content.
As Coaster CMS was built from the ground up to make use of beacons, it allows different content to be displayed at different times of day. Imagine being able to not only build amazing static and location based content, but also choose the times of day, day of week, or even hour of the day, that different content is displayed – pretty handy, right?
Even if you aren't ready to move directly into location enabled content, Coaster is an extremely capable CMS in its own right. As such it future proofs your content and serves as a platform to build location based and time specific content as and when you are ready to deploy beacons.
Bluetooth proximity beacons are a technology that will revolutionise our use of the internet, so contact us today to find out how you can make use of this technology now and get yourself ready for the Physical Web.
Coaster CMS is a next generation CMS built from the ground up by Web-Feet, an innovative digital agency based near Southampton in Hampshire. Being an agency we serve the needs of our clients and Coaster reflects this by combining the latest technology but with a focus on usability.
To read a bit more about Beacons in tourism;
http://www.ibeacontrends.com/ibeacons-event-industry/
http://www.ibeacontrends.com/yorkshire-wildlife-park-ibeacons/
http://www.ibeacontrends.com/beacon-installation-gatwick-airport/
http://www.ibeacontrends.com/ljmu-beacons-use/
http://www.ibeacontrends.com/lighthouse-city-guide/