Web-Feet has been recently supporting Spaceway's Gary Trudgett on his charity bike ride from London to Amsterdam for Prostate Cancer UK
Below we give you his thoughts and insight on how he made it through this tough challenge.

So the 150 days between starting my training on the 1st January 2016 and the departure date for the Prostate Cancer UK Football to Amsterdam 2016 have passed!
I can now proudly and loudly say "I have ridden and completed the Football to Amsterdam 2016 epic bike event!"
And what a journey…..physically, mentally, emotionally and actually!! 145 miles of cycling across two days from the Olympic velodrome in London to the Ajax Arena in Amsterdam.
Collectively the 400 riders have so far raised close to £500,000 for Prostate Cancer UK.
Under grey early morning skies, which couldn't dampen the enthusiasm and smiles of the riders, we rolled out on our bikes through east London. Continuing into Essex we rode in small groups all resplendent in our football club colours.
Our numbers swelled considerably as we reach the lunch stop where 50+ Ipswich Town riders joined our peloton, including ex-England captain and Ipswich Town legend Terry Butcher.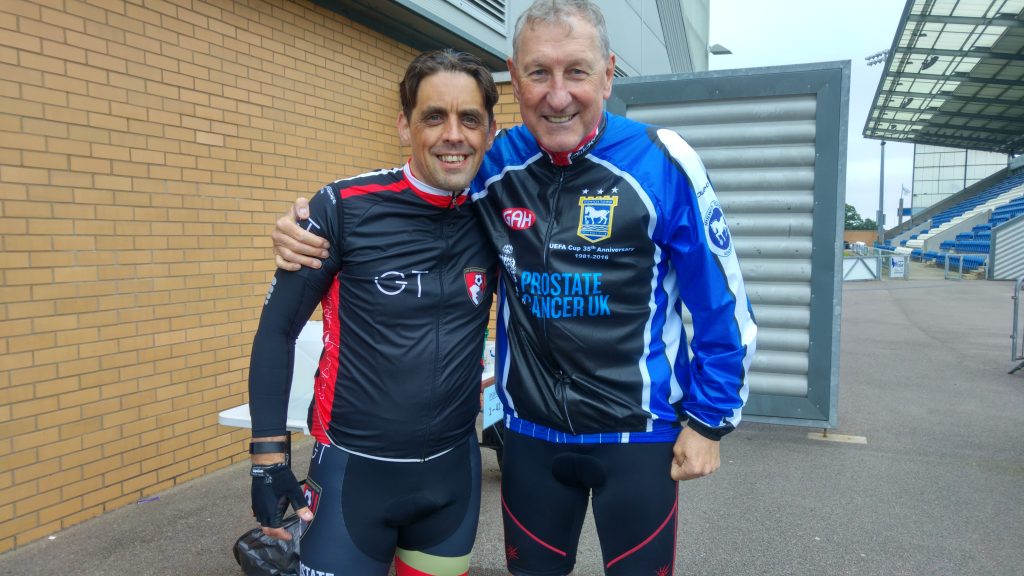 The 86 miles of riding on day one was really tough, but the welcome sight of the finish line at Harwich was reached by mid-afternoon. After a shower, some food and a couple of refreshing beverages we headed for the overnight ferry to the Hook of Holland.
Day two started very early under misty skies in Holland. But the warmth of the weather and the excellent forecast was in stark contrast to a grey and chilly ride the previous day.
Starting in smaller groups we rode on flat, smooth tarmac on wide traffic-free lanes, a cyclists dream! Initially, the route dissected the beautiful sand dunes of the fantastic Dutch coastline.
Soon we have reached the first water stop at the 18-mile point. The atmosphere at the stop is all smiles and good humour as we are all really enjoying the flat traffic-free cycle paths, amazing weather and wonderful scenery.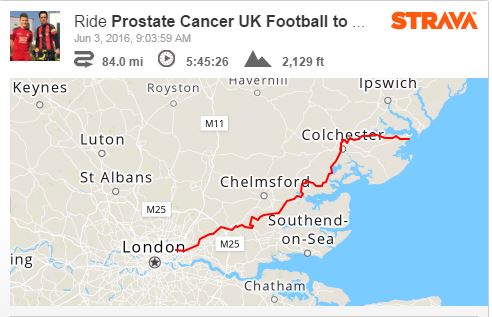 The big difference I noticed on day two was a real togetherness as a collective group of cyclists. Now this could be because we are now all dressed the same, resplendent in our black Prostate Cancer UK cycling jerseys.
Hence, the banter and good-natured rivalry have lessened now our club colours are not being proudly displayed. Or it may have been simply that we had pulled together as a bunch of riders with one common cause and objective. The collective team spirit throughout the day grew and grew to truly epitomise the descriptor #menunited.
The sun shone and the scenery across Holland as we headed inland from the coast and into the outskirts of the city of Amsterdam was truly beautiful and so picturesque. Flat green fields, long canals and plenty of windmills adorned our views for mile after mile.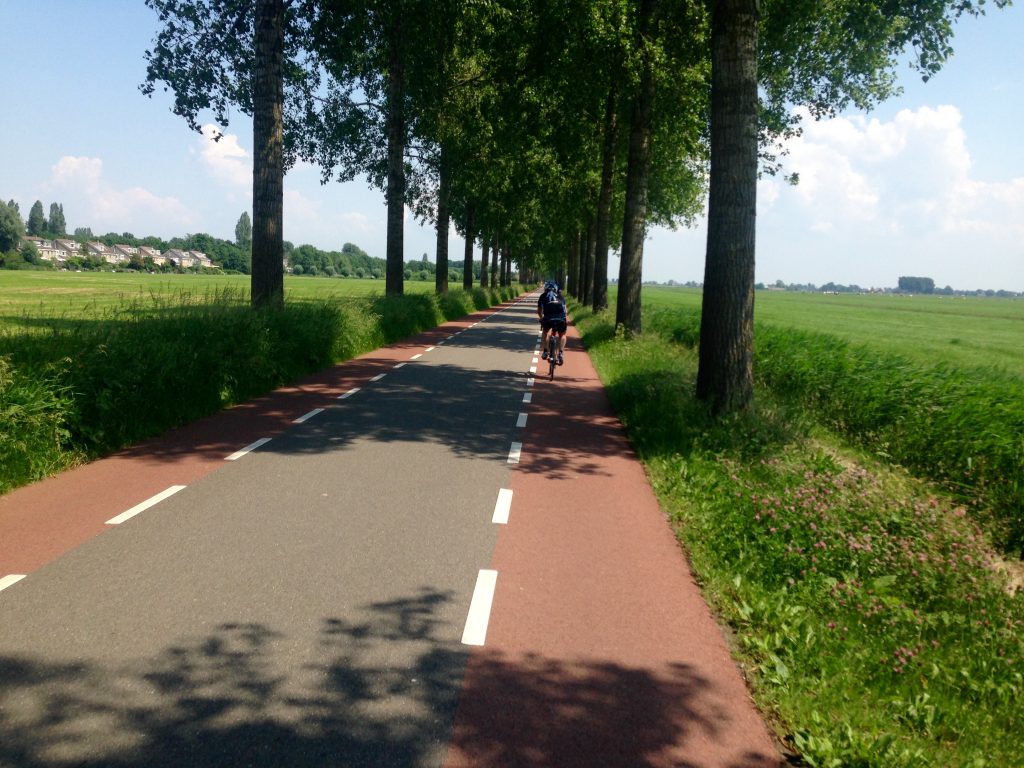 Reaching the finish line in front of the Ajax Arena will be a memory that lives with me for a very long time. The sense of achievement and pride was overwhelming. Riding now with people who were strangers just 48hrs before who were now friends or comrades in completing this epic cycling adventure.
A truly epic challenge that I can only describe in two words…epic and unforgettable.
I cannot encourage anyone enough to just sign up and ride Football to Amsterdam 2017. It is an experience that will live with you forever and you'll make a huge impact on defeating Prostate Cancer with your sponsorship and fund-raising.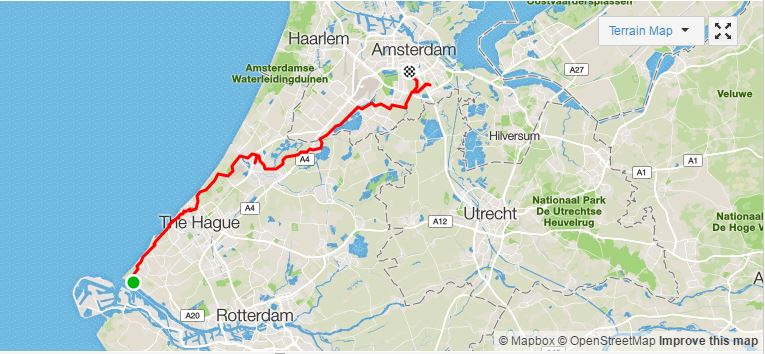 Please get on your bike and ride, proudly represent your football club and meet some amazing people along the way, whilst raising important funds for a great charity.
Finally, a massive thank you to Web-Feet for their unbelievably kind and generous support and encouragement through my training and the event itself.
You can still donate to Prostate Cancer UK via my Just Giving page at…
https://www.justgiving.com/fundraising/Gary-Trudgett
And to see more pictures and to read more about the ride and my personal journey please visit my blog at…
http://londontoamsterdamcharitybikeride.blogspot.co.uk/
---
From everyone at Web-Feet, congratulations Garry!