If your business sells products online, Google Shopping could be the perfect way to promote your items, boost sales, and drive more traffic to your site. It's easy to set up and manage, is very cost effective and can quickly give you a return on your investment. In this post, we discuss exactly what Google Shopping ads are, what they do and look like, and explain the numerous benefits of running a Google Shopping campaign.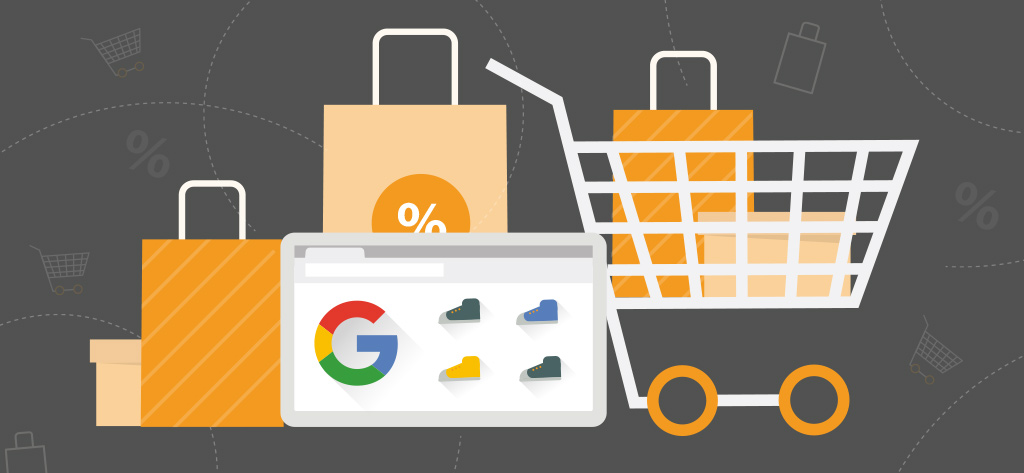 ---
What are Google Shopping Ads?
Although they look like suggested search results, Google Shopping results are all adverts – where you pay to get your products displayed at the top of search results. These ads show an image of your product, its price, reviews, and a link to your online store where it can be purchased. When a user searches Google for a generic product similar to the one you are advertising, a grid of sponsored product adverts will appear at the top or to the side of search results. Users will see a range of products from multiple companies, giving them a quick overview of the market and the opportunity to compare prices.

As you can see above, Google Shopping results clearly display the price and rating of an item. If you have an item on sale that has lots of good reviews, a Google Shopping campaign can be particularly effective because customers will be naturally drawn to your lower price. In the example above, Tesco clearly shows that there is a 27% price drop on this product to help draw customer's attention to the discount.
By clicking on the number of reviews for each product, customers can view a Google page showing all ratings, comments and feedback about a product – which can do a great job of persuading customers to purchase from you, especially if you have a large number of very positive reviews. Negative reviews, on the other hand, have the opposite effect and could rapidly put people off your products and business as a whole.
Your Google Shopping product listings also appear on google.co.uk/shopping, which serves as a search engine for online products. Here users can quickly search for an item and get a more detailed comparison of all the products available. Many people use this tool to compare prices before making a purchasing decision, so a Google Shopping ad for your discounted product is very likely to grab customers attention.

---
What are the benefits?
Get more attention for your products
As mentioned above, a Google Shopping campaign is a great way to increase sales of your product. An image of your product at the top of search results will quickly grab customer's attention and encourage them to visit your site. Because so many people use Google Shopping for price comparison, an advert showing your discounted product is much more likely to be seen by customers looking for a good deal. You can clearly show customers the discounted price and use this to encourage them to purchase from you rather than a competitor.
Show product ratings
Google Shopping results include reviews and ratings for each product – which means customers will feel more confident when buying from you. Lots of good reviews will show customers that your product is good quality and that you are trustworthy, making them much more likely to buy from you.
Boost your site traffic
As well as attracting more attention for your products, Google Shopping ads will also drive more traffic to your site because the adverts link through to your online store. These adverts tend to have a higher click-through rate than standard text listings because they are displayed amongst rich, natural search terms.
Very cost effective
Similar to other types of online advertising, a Google Shopping campaign is very cost effective. You only pay when someone clicks on your advert and lands on your website. This means you're not wasting money advertising to people who won't be interested in your product. Anyone who does click on your ad will be genuinely considering buying something from you and have a high chance of completing the sale – giving you a good return on your investment.
Dynamic Remarketing
Dynamic remarketing techniques mean users will see adverts for products they've already viewed on your site – making them much likely to return and reconsider purchasing from you.

Shop by location
Adverts for your products can also show your shop's location – meaning anyone nearby searching for your products will see your advert as a priority, encouraging them to collect from your store or even come in to shop in person.
Show details about your products
Attributes such as availability, price, product identifier codes, sizes, colours, and more can all be displayed alongside your product. Giving users as much information as possible will help them make an informed purchasing decision (they'll choose your product over one with very little information about it), and will help your product show up under a wider range of search terms.
Easy to set up
Google Shopping Product Listing Ads are very easier to set up, even more so than normal text-based campaigns. Google automatically displays the best product for a particular search term, so you don't have to spend time entering keywords or optimising the adverts.
Easy to manage
Google Shopping is linked in with AdWords, meaning it is very straight forward to manage your campaign and budgets.
Get detailed reports
Like almost all online advertising, you can get very detailed reports and metrics about the performance of your campaign. All of this data can be reviewed and used to improve your campaign in the future.
---
If you're interested in running a Google Shopping campaign to
boost sales of your products, please get in touch today.