Or maybe a GROWTH HACKER!?
Growth hacking is a marketing technique developed by technology startups which use creativity, analytical thinking, and social metrics to sell products and gain exposure. It's a nosey word at the moment and whilst it's dismissed by some as nothing more than a buzzword by some, it actually has a lot of value for any business that isn't afraid of outside thinking.
The way that we conduct business and consume media has changed, and will keep doing so. First, the internet changed it and then social media took hold and altered it beyond all recognition. the consumer now has more power than the corporation or the marketer/advertiser could ever dream off.
It's necessary now to throw out everything you think you knew and to adopt some modern techniques for creating a great product that people want.
The fit is Key.
This is the main premise of growth hacking. It's not about creating a product and then marketing the hell out of it, it's about creating a great product that fits the market and then applying techniques for GROWTH.
Growth hacking is not a substitute for digital marketing, although it does use techniques from there. It's a term that describes a collection of techniques that can be applied to boost growth.
6 Steps to Growth Hacking Success.
Below six checklist items that must be carried out if you're to have any success at all with the techniques.
These are:
Define actionable goals
Implement analytics to track goals
Leverage existing strengths
Execute experiment
Optimise experiment
Repeat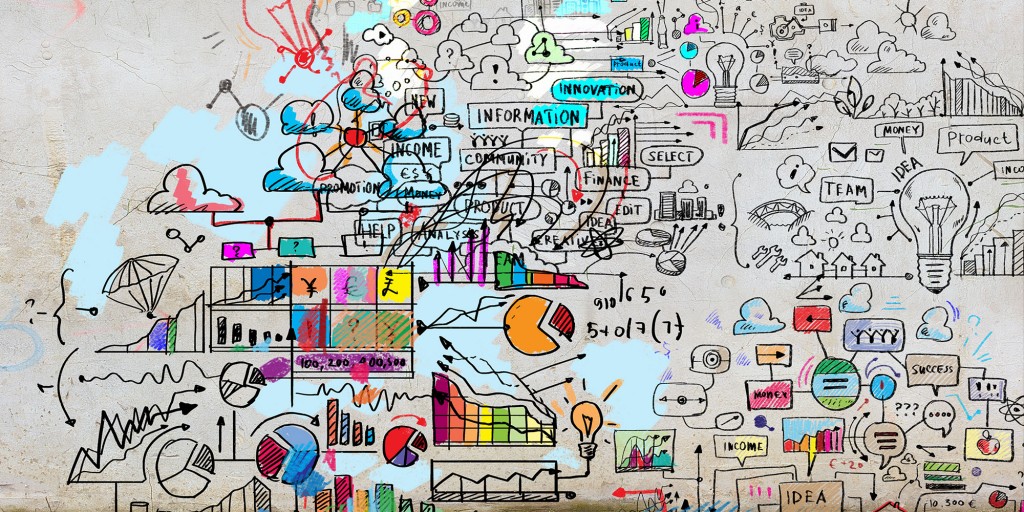 So firstly, keep it simple and ensure that it's actionable so that you retain your focus. Whilst your overall goal is growth, this needs to be broken down so that it's not quite so broad. So think about what you want/need to achieve first – is it more traffic? If so then make sure you don't think in broad terms and define exactly how much traffic you want to gain – remember also to be realistic in your goals.
Implement Analytics.
It's not much use having goals and setting them if you don't have any way to measure them. Use Google Analytics and other business intelligence tools to help you to achieve your goals.
Get to know Google Analytics properly, it's your friend and one that's going to be highly useful in the months and years to come.
Effective Growth Hacks.
There are a few proven hacks that you can use to help to grow your business, the first of which was made famous by Facebook. Sometimes it can be difficult to reach the market that you want.
For example, Facebook did this by targeting schools in the vicinity of those that already had their own social networks. This meant that those using their schools own social networks would have friends in nearby schools that were using Facebook and inevitably, they adopted it and it grew in popularity until it pushed the school's own network out of play.
If your mates have it, you want it, especially when you're that age. The job was done.
Referrals and Rewards.
Everybody loves getting something for nothing, so why not utilise that and come up with something that your customers can get if they refer a friend? It could be a month's free subscription or a single product as a gift; whatever it is, make it valuable and it will work.
Take Dropbox, for example, one of the greatest growth hack companies out there when it comes to the business model and simplicity. Dropbox uses more growth hacks in addition to this, but one of the reasons for its success is due to how users get more free space the more people that they invite.
It's worked for me, I have lots of free space on my account now and use it daily.
Dropbox is also famous for its minimalistic landing page which allows people the ability to evaluate the product very quickly and sign up instantly.
Waiting Lists.
Waiting lists create a buzz around a product that can be very useful in terms of how much they grow your email list and your reputation. Waiting for something to go live online, or for an app to launch, also gives a certain amount of social proof, especially for those who get it first as it's rolled out.
Invites for beta testing are also great for creating a buzz, especially since those that manage to become a tester are often so gleeful that they've been 'chosen' that they market the product/site all over the place for nothing.
Glitz, Glamour… Nah.
And there lies the crux of growth hacking. It's not like the huge launch, throw-enormous-wads-of-cash-at-it usual approach to marketing, it's clever and it's savvy and uses techniques that essentially mean that your customers are driving the marketing machine forward, rather than money.
Yes, you can spend amazing amounts of cash on various advertisements, PR campaigns etc., but there's nothing to say you have to. In fact, you're just wasting your money if you don't have good product/market fit, so why not look at the modern way of doing things and enable high growth whilst retaining enough cash to keep the momentum going?
Facebook, Twitter, Dropbox, Airbnb … all of these started from very little and experienced high growth without the need for the glitzy launch or indeed huge amounts of cash at all.
Users, Virility and Growth
Many people think that when something goes viral it's simply a happy accident. In many cases this simply isn't true – virility is something that's engineered by clever people who know very well what it is the consumer wants – these people are growth hackers.
Sure, some video clips of teenage lads pulling stupid stunts will capture the imagination and sometimes goes viral accidently, but if you stop to think about the sheer volume of teenagers who film themselves doing something silly, then it's easy to get it into perspective properly. There's a science to going viral and growth hackers know how to use it.
So if you're thinking about trying growth hacking, first do a lot of reading and teach yourself the essentials. Be good at everything digital for a start, you will need to encompass every resource that you can online to be a success.
Then, think about these things:
Make a product people absolutely want
Set goals and act on early feedback
Start small and work up
Teach your customers to use the product so that they will pass the knowledge on
Encourage sharing wherever possible
Make them wait or give them an incentive
Encourage virility
Repeat, refine and improve on every step, repeatedly
Remember to use email marketing, A/B testing for your landing pages and any techniques that you feel could really encourage take-up. Hotmail was an early adopter of growth hacking with its simple invitation to sign up at the bottom of an email – it doesn't have to be uber techy, it just has to be effective.
Remember growth hacking is about strategy – get it right and you could be well on the way to success.