A content management system is vital for ensuring your website runs smoothly and is easy to maintain – so it's vital you choose the CMS best suited to your business. There are endless different platforms available, so here we will go through some of the most popular and explain the basics, to help you make the right choice.
What Is A Content Management System?
Back in the early days of the web, the only way that anybody could build a website was to use HTML and CSS code and build it all from scratch. That was until content management systems came along, allowing anyone to build, edit and customise a website.
Essentially, a content management system (CMS) is a back-end platform that generates all of the code for your blog with your content included. They have an admin panel where you can edit the design, layout and content using a simple to use interface, which is then all applied to the website. This means you don't need any technical knowledge to edit your website – you just need to know how to enter text into a field. It's that straight forward.
With a good CMS you can have a site up and running with pictures, video, text and galleries in a matter of minutes, even if you've never built one before. Although CMSs are designed to make it easy for you to edit your content, they still require developers to build the themes and provide expert maintenance and support services.
Which CMS should you choose?
Trying to work out which CMS is best for your site can be daunting, especially since there are hundreds of different platforms available. To try and make it as simple as possible, we'll talk you through three of the most popular platforms – WordPress, Joomla and Drupal – and talk about Coaster, our recently launched content management system.
---

WordPress
WordPress is one of the most popular CMS platforms in the world. It has an easy-to-use admin panel and is very easy to customise. There are millions of themes and plugins available, allowing you to quickly change the design of your site or add more advanced functionality with little effort. WordPress was designed to manage blogging sites but is also commonly used as a CMS platform for 'normal' websites.
While WordPress is a great platform for blogging, it isn't the best CMS for conventional websites. Setting up WordPress to manage a 'normal' website often requires several plugins, and every time you add plugins your site becomes less secure.
---

Joomla
Although not quite as popular as WordPress, Joomla is still a widely used CMS – and with good reason. Instead of being optimised for blogging, Joomla is a more rounded CMS – ideal for managing conventional websites. It has several features built in that would require plugins if you were using WordPress, and is well suited to maintaining a complex site structure.
The downside of Joomla is that it can be quite hard to set up and maintain, from a back-end point of view. It's not the most developer-friendly platform, and can take quite a lot of time to set up correctly. Also, Joomla isn't good for blogging, making it difficult if you want a conventional website with a blog built in.
---

Drupal
Drupal is another powerful open-source CMS. It's built using modules, which means your site can be very easily customised and adapted to suit your requirements. Again, there are a number of plugins available that will equip your site with a host of extra features – but again, this can make your site less secure. Drupal isn't the most straightforward of CMS platforms, so just beware that this might not be the choice for you if you want something fast and simple to get you online quickly.
---

Coaster
Coaster CMS is our personal creation (but we'll try not to be biased), and has been three years in the making. Coaster is built for the end user with a powerful and easy to use admin panel, that makes managing your content as simple as possible. Everything you could is built in, making Coaster very secure and friendly for developers. WordPress can be built in to Coaster, giving you the best of both worlds – a powerful CMS for managing your main site and a familiar blogging platform to run your site's blog page. Furthermore, Coaster has proximity beacon support, allowing you to engage with the physical web and broadcast URLs to people's smartphones.
It's built using the latest frameworks to ensure your site is secure, stable, and runs as smoothly as possible – and we are constantly adding new features.
Please visit coastercms.org for more information or contact us if you have any questions about Coaster.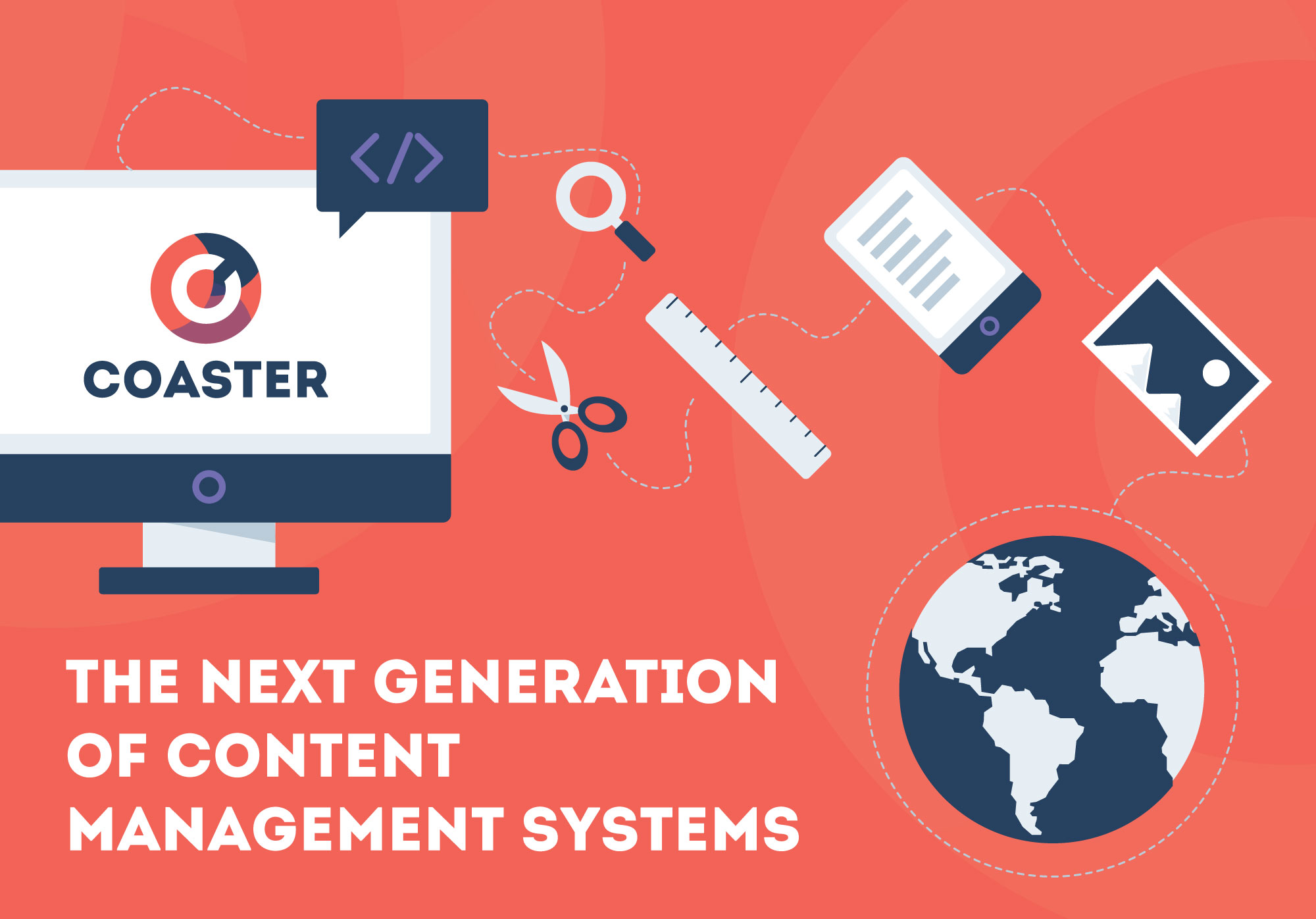 What are your favourite Content Management Systems? Let us know in the comments below.