Posted on September 28, 2016 by Taylor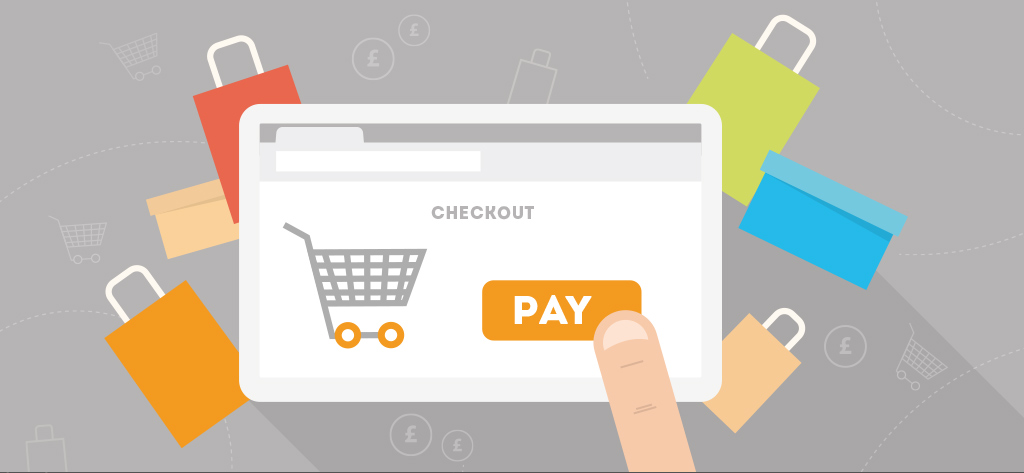 What is it?
Apple Pay for eCommerce websites is here. This month sees the release of macOS Sierra and iOS 10, bringing with it many new features. The most interesting, in our opinion, being the availability of Apple Pay on the web. This opens an interesting new dimension to online shopping and eCommerce. Customers can now order items with the touch of a button by using Touch ID on their iPhone, iPad or Apple Watch. This presents a great opportunity for shop owners that use an eCommerce platform.
This may not have a huge impact on returning customers since they'll likely have saved billing info already. However, it does make the payment process much slicker and easier. Especially, for guest checkouts and one off purchases.
On average around 68.81% of shopping carts result in abandonment (http://baymard.com/lists/cart-abandonment-rate), potentially due to a long-winded billing process. Also, with mobile traffic surpassing that of desktop traffic but with purchase rates on mobile behind that of desktop, this will likely accelerate the growth of mobile eCommerce purchases. The main driver for this will be speed and simplicity, familiarity with the method and perhaps most importantly, the increase in perceived security by the user – adding confidence to their purchase. We expect a shorter billing process to result in a greater number of impulse based purchases, since checking out is so much smoother.
Market share
In June 2016, 21.3% of users surveyed said that they use Apple Pay in shops with every chance they get. Additionally, another 41.6% said they use Apple Pay whenever they remember (http://www.pymnts.com/apple-pay-adoption/). Whilst these statistics relate to in-store purchases, it does go to show how quickly this method of payment has been adopted and how comfortable people have become using their smartphones to pay for things.
We would expect the take up to be much higher when paying on the web. Since there aren't really any other solutions that offer the same speed and simplicity. It's also worth noting that the usual £30 limit would not apply to web-based transactions.
Apple Pay, how does it work?
Apple Pay allows you to store your debit card or credit card on your phone – something many Apple Pay users will have done already. When you go to pay, the user simply has to double tap on their home button to bring up their card and rest their finger to authorise the payment with Touch ID. macOS Sierra and iOS 10, enable Apple Pay for websites. All Apple computers using Safari will support Apple Pay. Along with native integration within Safari on both iPhone and iPad.
Checking out
In this instance, there are two scenarios when you checkout using Apple Pay. In the case of a user checking out on their iPhone or iPad, they will simply have to verify the purchase with Touch ID on the same device within Safari. Customers checking out on their Mac will have to verify the purchase on a nearby iPhone, iPad or Apple Watch.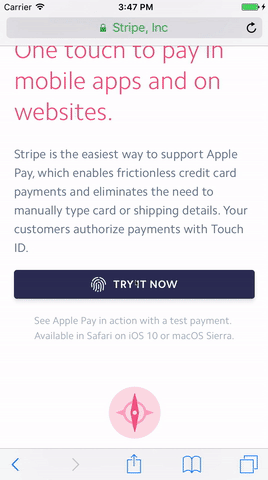 When checking out on an Apple Pay supported site, a check-out with Apple Pay option will be made available. You'll then be asked to authorise the purchase on a connected iPhone, iPad or Apple Watch. After verification, that's it. Your item has been paid for and will be on its way to your door. The great thing about paying with Apple Pay is that the transaction is fully encrypted, and therefore no data can be intercepted nor are payment details stored by the retailer. All in all, this creates fewer headaches for all parties involved.
The future
As of now Apple is the only payment provider to implement this solution on the web. However, Google announced in May of this year that Android Pay would be coming to the web. It will be interesting to see Google's solution as they will likely integrate native support within Google Chrome. Whichever route they go down, this method of payment is here to stay and we expect it to gain significant traction within the marketplace for making payments both on and offline.
Contact us today to find out more about integrating Apple Pay with your eCommerce site.